PUBLIC & SERVICE
We have prepared a variety of services to support our clients,
where all of them are at your full disposal
(additional charges may apply for some services)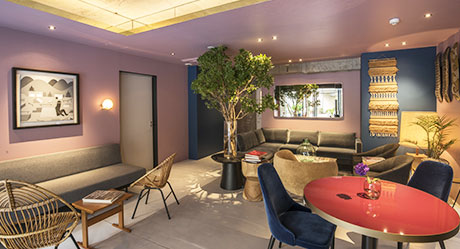 Lobby Lounge
This Lounge has the interiors with a sense of classy but also comfortable hotel like.
You can take a break or meet your guests here.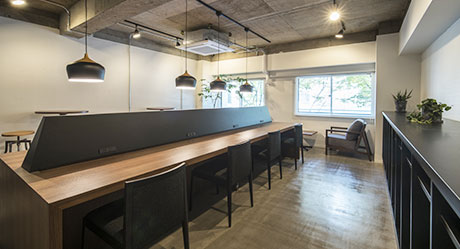 Work Lounge
Shared workspace available 24/7 for residents members that includes desk, chairs, copy machine, free Wi-Fi and power sockets. (Additional fee will apply)
24/7 use / Free Wi-Fi / Desk / Chair / Copy machine (additional fee will apply) / Security / Air-conditioning / Business support (additional fee will apply) /locker (additional fee will apply /size W435*H850*D550) / Mailbox (for corporation registration)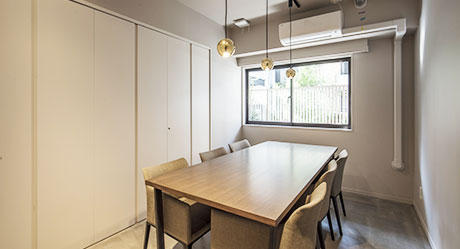 Meeting room
There is one meeting room by the Lobby lounge for presentation or so on. This is available only for office member and free desk member. (Additional fee will apply)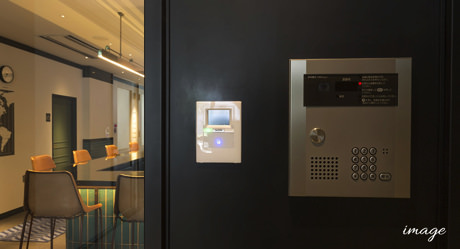 Security
As a security, we set up surveillance cameras in the common area. You can enter the facility and your room with the IC card key 24/7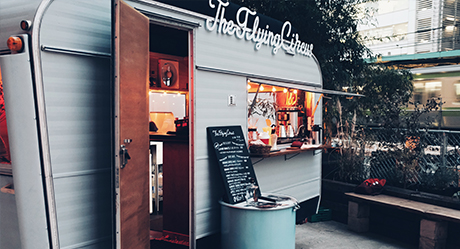 Backyard cafe
Store Name:The Flying Circus
<Pre-Opening Now>11am-7pm

Our backyard is public space surrounded by greenery and art wall where you could enjoy your meal and drink by the food truck. The food truck is produced by Frying Circus INC. who has create the culture of café movement in Tokyo.
Enjoy the community; there's always something fun and new people to meet.
(irregular holidays・membership discount)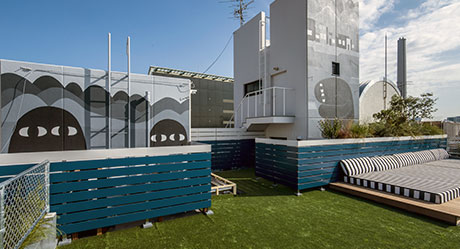 Rooftop
Roof top where you can see around Shibuya area to Mt. Fuji, we added sunbed so that you can chill out here to have a break from work. Have a Lunch here on sunny day or take a rest during work. It is open for only residents.
Internet
Wi-Fi is available at Lobby lounge, Work lounge, Meeting room and service apartment rooms.
According to the office plans, wired LAN is available in exclusively-owned areas.
Call center system
We offer you a full customer support such as a Transfer an incoming call on landline numbers to your mobile・IP phone・Internet FAX・Acting secretary service. (Additional fees will apply)
Mail box
We have prepare mailboxes dedicated to each section.
Delivery service box
We have set up a home delivery box. Even when you are out of the office, it is possible to receive luggage 24 hours a day. ※ Cool flights and chilled flights are not allowed.
Garbage
We have established a dedicated garbage storage facility.
According to the office plans, additional fees will apply for garbage bag.
Shower Booth
The shower booth is available for 24 hours.
Also apartment member and service apartment member has shower booth in their room.
TOILET
We have universal bathroom as available for every guest.
Shared workspace available 24/7 for residents members that includes desk, chairs, copy machine, free Wi-Fi and power sockets.
(Rent depends on the plan.)
SPEC
Available 24 hours, Desk, Chair, Locker(option W435*H850*D550), MFP(charge), Security for individual area(IC card), Air conditioning, Wi-Fi, Business support,Mailbox for corporation registration(Only for apartment residents.)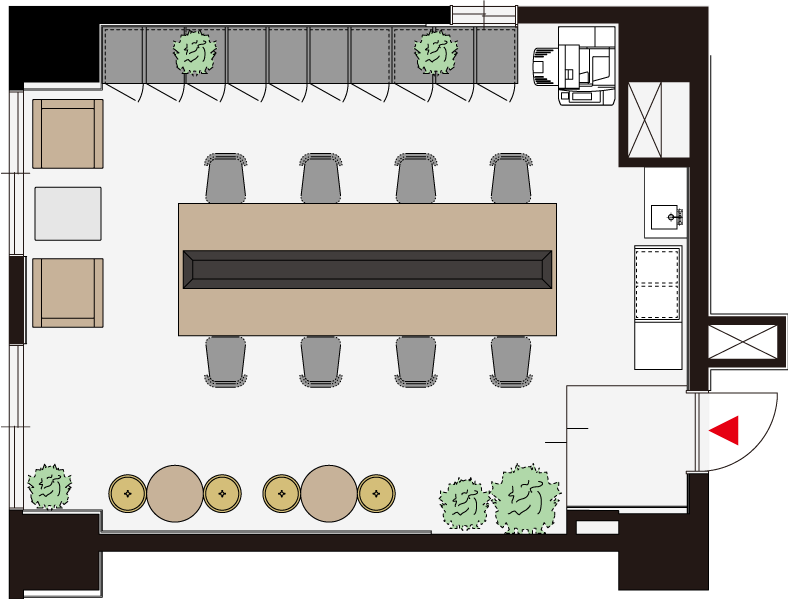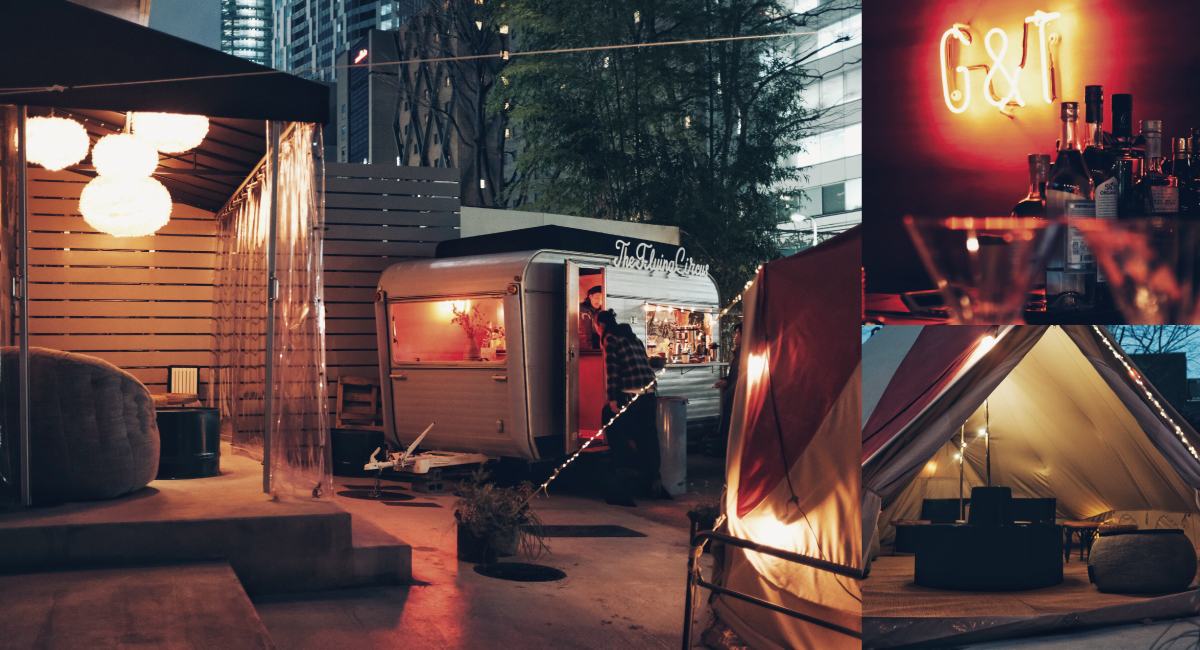 "The Flying Circus"
<Opening Hours>11am-9pm
4-17 Sakuragaoka-cho, Shibuya-ku, Tokyo (Backyard, along the JR train track)

A public space open to anyone who wishes to stop by.
"Flying Circus", equipped with a camping trailer and bell tent, is an open playground for playful adults.
Variety of tasty goods are served, such as hand-dripped organic coffee and relaxing specialty tea from Saga prefecture,
  homemade lemon donuts and salt-beef sandwiches to satisfy your taste buds.
 
  Savour the taste of craft gin that is served dinner time at the "GIN & TONIC BAR",
  and enjoy the open atmosphere that separates you from the fast city life.